MEIN URLAUB AT EUROSTRAND
Your holiday experience at Eurostrand with premium all-inclusive
Easy arrival
On selected dates, you can travel to us in a relaxed manner on fixed routes with the exclusively chartered bus. But there is sufficient parking space for those arriving by car or their own bus.
Premium all-inclusive
Everything is included for you: freshly prepared food and drinks with changing themed buffets, excursions, large selection of leisure activities such as bowling and much more!
4*-resorts
Our 4*-resorts offer you the right houses for every group size. As a couple in a private studio or with the whole group in your own house with a living room.
MEIN URLAUB
We welcome you to your personal time of well-being, time to be together, to rest and relaxation as well as to new Eurostrand experiences! With us you will experience your holiday in a completely individual way: During a long walk through the untouched nature, very close to our resorts, you can discover the charming places of Fintel and Leiwen. Look forward to unforgettable moments with family and friends, beautiful landscapes and lots of adventures. It's holiday time!

EVERY DAY AN EXPERIENCE
Experience exciting excursions with a tour guide, a top-class culinary trip around the world, numerous special events and use our various leisure facilities that are available to you during your stay at resort.
Let yourself be enchanted by breathtaking musical classics and immerse yourself in a world with colorful costumes, imaginative sets and talented actors. In the Resort Lüneburger Heide you have exciting experience with Simba, Timon and Pumba and in the Resort Moseltal the circus pioneer P.T. Barnum amazed with a spectacular stage show. From July 2021 the blood brothers Abahachi and Ranger take you on an adventurous journey through the land of the Shoshone, while the young street thief Aladdin has to prove himself against the Grand Vizier Jafar and fights for his big love princess Jasmin.
4*-COMFORT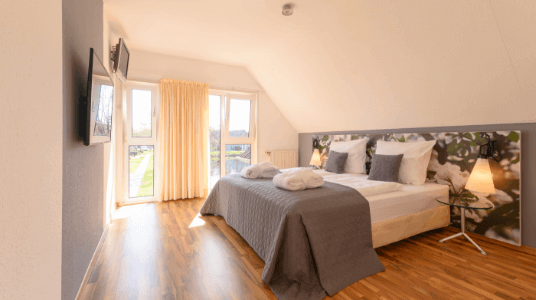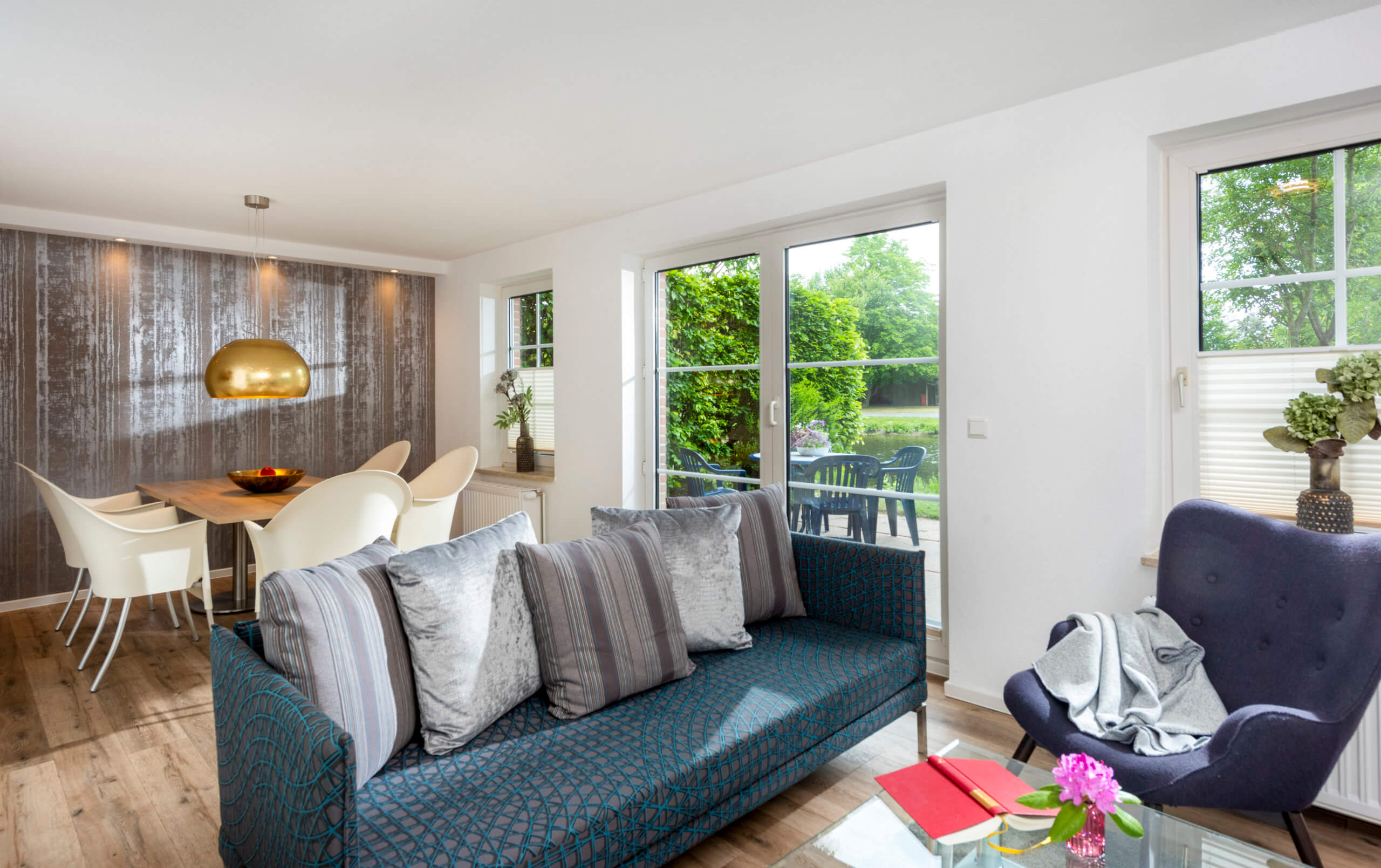 Houses for every group size
Whether it's a large family, a bowling club or a holiday for two, our 4*- resorts offer the right facilities for every size of group.
From standard and comfort rooms to suites, our resort houses have the right offer for every guest. The rooms are equipped with single beds that stand together but can be pulled apart if necessary, and an enclosed bathroom. The house also has a shared living area where you can meet up and have the first coffee in the morning together.
To make your stay with us even more beautiful, we put a lot of heart and soul into the renovation of our houses. With chic designer furniture, tasteful floors and stylish wallpaper, the modern rooms ensure a homely feel-good atmosphere. Everything has been thought of here!
CULINARY TRIP AROUND THE WORLD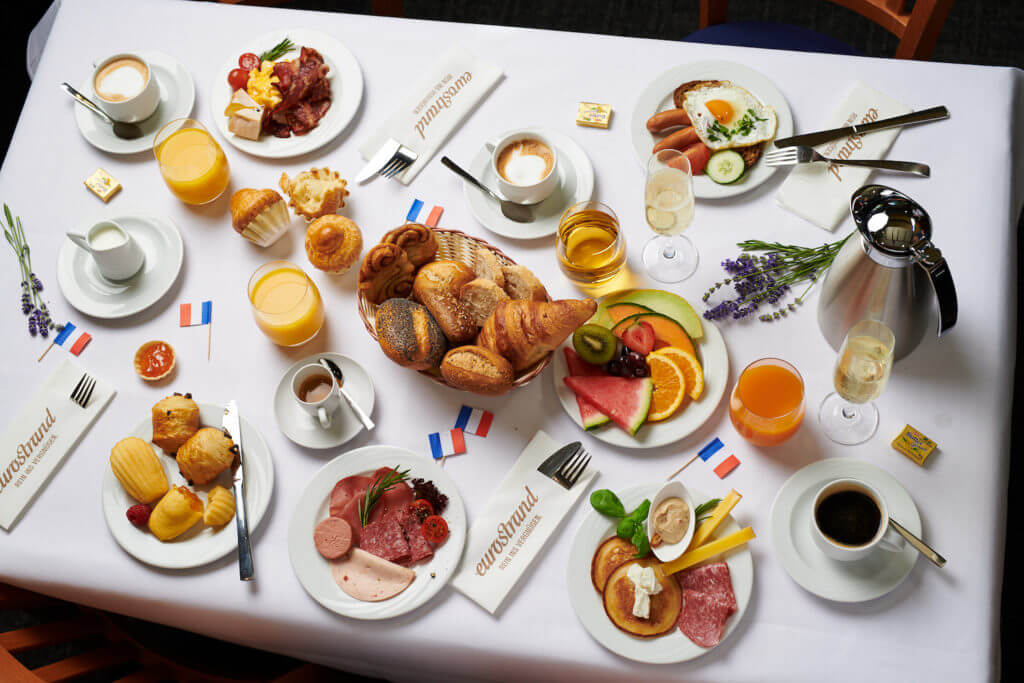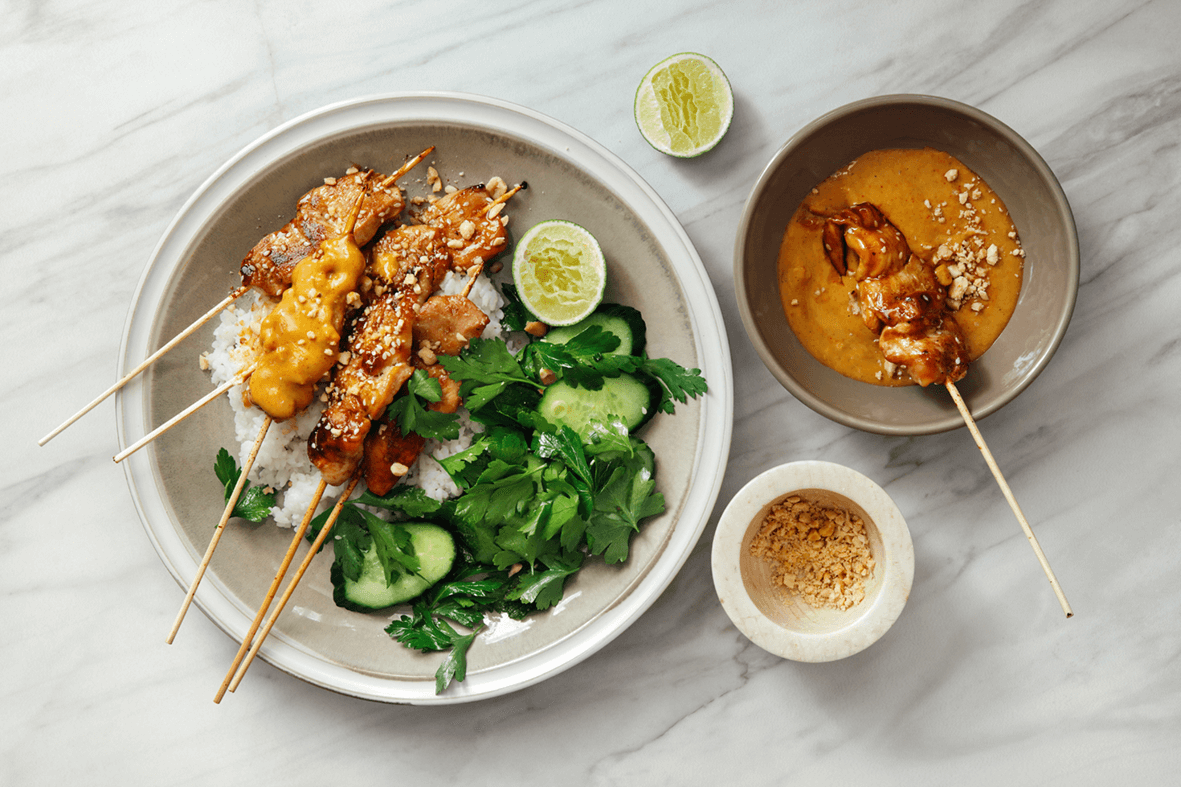 Feasting like in the land of milk and honey
Breakfast
On your journey from France to Spain to Italy, breakfast has new delicious specialities ready for you every morning. Enjoy fresh croissants, crispy bagels, airy ciabatta or sweet pancakes!
Lunch buffet
At lunchtime, the world of flavours continues with our new buffets. Begin with a delicious kale and fresh fish fillet continue with Mac'n'Cheese and don't forget to taste the delicious kebab skewers.
Evening buffet
The culinary trip around the world is not over with the lunch buffet: From the crispy schnitzel like at grandmas to traditional Thai curry and classic north-German red fruit jelly, our diverse selection of specialities offers a treat for every palate.
EXCURSIONS AROUND FINTEL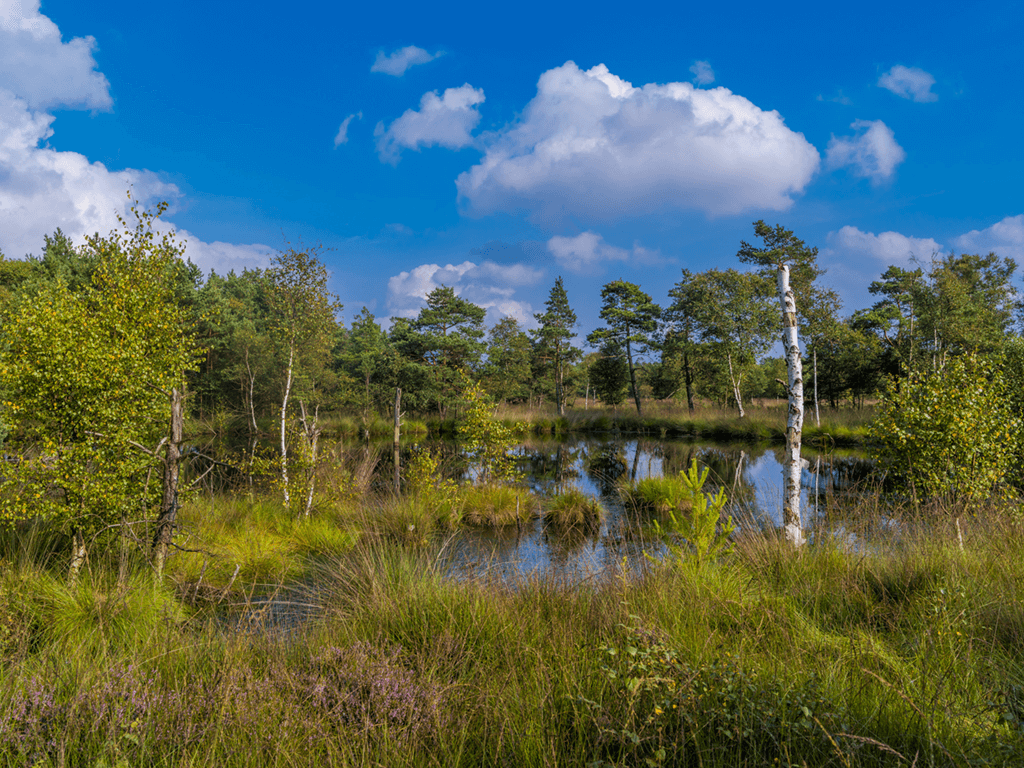 These destinations are waiting for you
All day: Hamburg – The exciting Hanseatic city has much to offer.
Halfday: Pietzmoor – Hike along miles of trails and marvel at the unique flora and fauna.
Halfday: Verden – Verden inspires as an equestrian city, cathedral city or city on the Aller.
You can find more information about the excursions here.
EXCURSIONS AROUND LEIWEN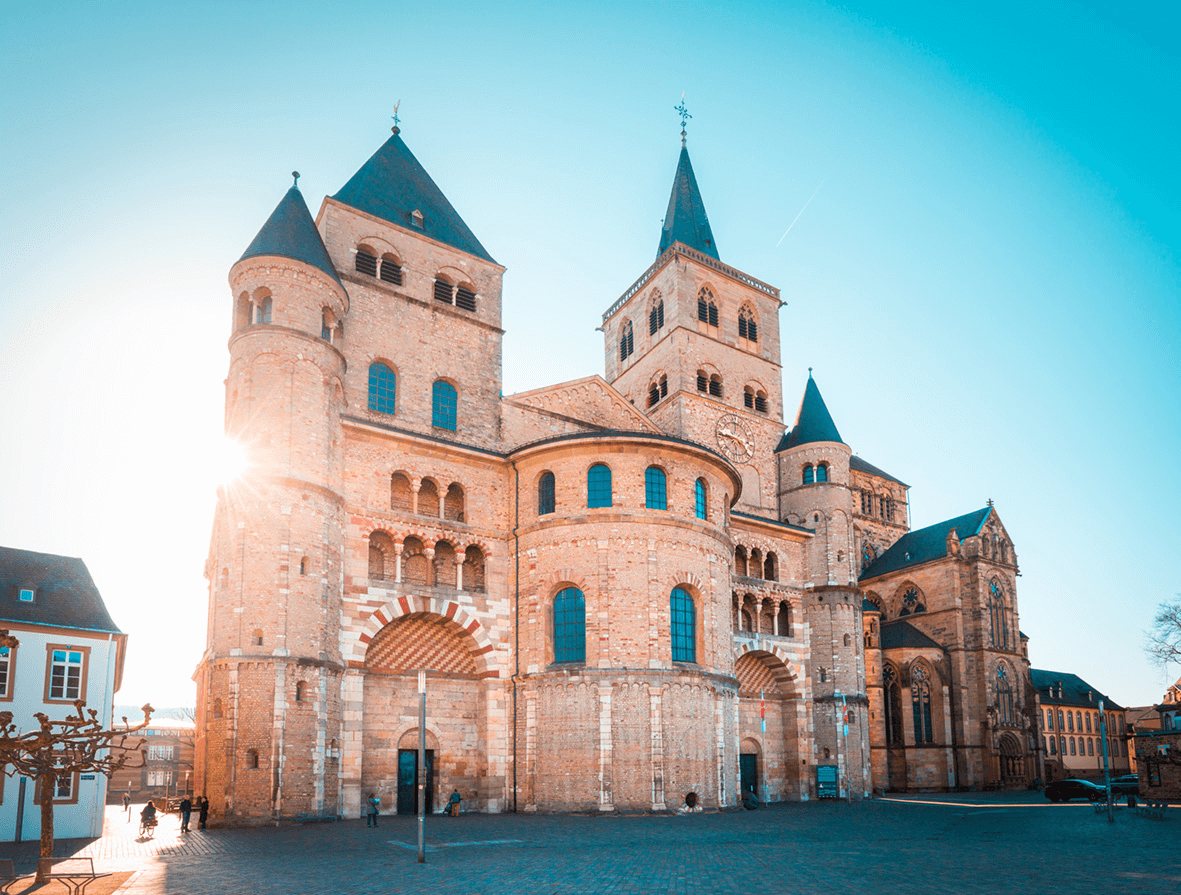 These destinations are waiting for you
All day: Luxemburg – Experience exciting contrasts.
Halfday: Trier – Together we discover the oldest city in Germany.
Halfday: Cochem – Admire the backdrop of the majestic Reichsburg Cochem.
You can find more information about the excursions here.
PREMIUM ALL-INCLUSIVE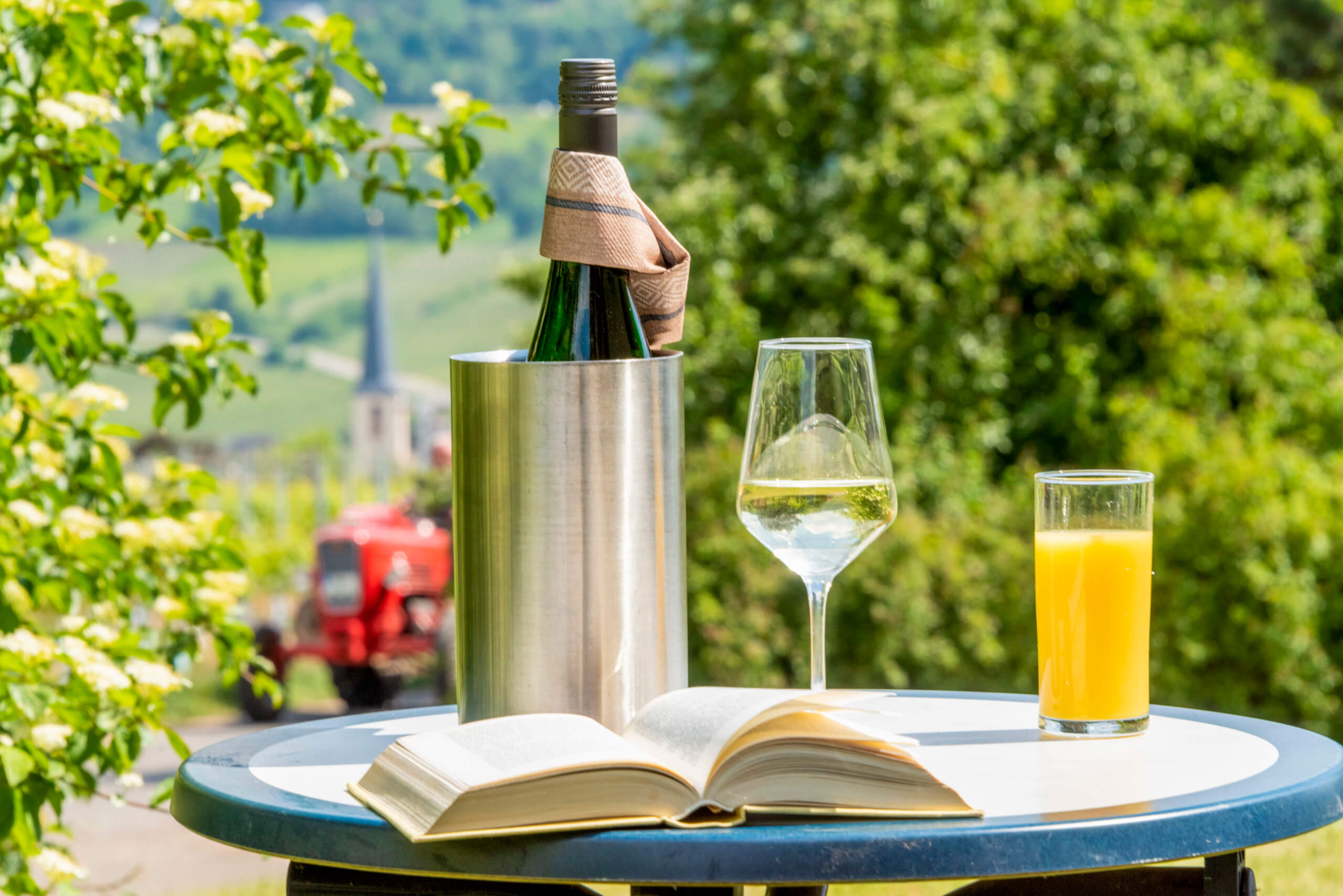 What you can expect
Overnight stays in a 4*-resort in holiday houses or studios/suites
Theme buffets "Breakfast world trip"
Theme buffets "holiday in the land of milk and honey" for dinner
Rich lunch buffets
Large cake buffet (1x weekly)
Soft drinks, beer, wine, long drinks, spirits (according to Drink menu from 10 am – 11:30 pm in the restaurant rooms)
With 4 and 5 nights: 2 half-day and 1 full-day excursion
With 7 nights: 2 half-day and 2 full-day excursions
Dance evenings with DJ
Daily entertainment program
Use of leisure facilities: wellness area with sauna and indoor pool, mini golf, bowling and much more
HOLIDAY FROM THE FIRST MINUTE
By bus to the resort
During your holiday at Eurostrand, the feeling of relaxation and recreation begins as soon as you get on the bus. By bus, you can travel on fixed routes within Germany to the Resort Lüneburger Heide and the Resort Moseltal and don't need to move a finger. You can book your bus journey up to ten weeks before your stay.
We are also happy to make you and your group an individual offer for an arrival and departure with a bus from Eurostrand on your desired date. Just get in touch with us.
Resort Lüneburger Heide
from Sachsen/Sachsen-Anhalt
Departure: Dresden - Leipzig - Halle - Magdeburg - Braunschweig - Hanover - Fintel
from 69,- EUR p.P.
Dates:
06.06.-11.06.2021
05.09.-10.09.2021
from Berlin/Brandenburg
Departure: Berlin - Potsdam - Magdeburg - Hanover - Fintel
from 79,- EUR p.P.
Date:
19.09.-24.09.2021
from Rheinland-Pfalz/NRW
Departure: Trier - Mayen - Cologne - Dortmund - Münster - Fintel
from 89,- EUR p.P.
Date:
13.06-18.06.2021
Resort Moseltal
from nothern Germany
Departure: Kiel - Neumünster - Hamburg - Bremen - Münster - Leiwen
from 95,- EUR p.P.
Dates:
13.06.-18.06.2021
12.09.-17.09.2021
from Sachsen-Anhalt/Niedersachsen
Departure: Magdeburg - Braunschweig - Hanover - Bielefeld - Leiwen
from 89,- EUR p.P.
Date:
29.08.-03.09.2021
from Sachsen/Thüringen
Departure: Dresden - Autohof Nossen - Chemnitz - Gera - Jena - Leiwen
from 99,- EUR p.P.
Date:
26.09.-01.10.2021
from Netherlands/NRW
Departure: Deventer - Enschede - Duisburg - Düsseldorf - Cologne - Leiwen
from 69,- EUR p.P.
Date:
23.12.-28.12.2021
BOOK YOUR
MEIN URLAUB NOW
We look forward to you.
Book by phone on 040 22 633 43-0
or right here!