Family holidays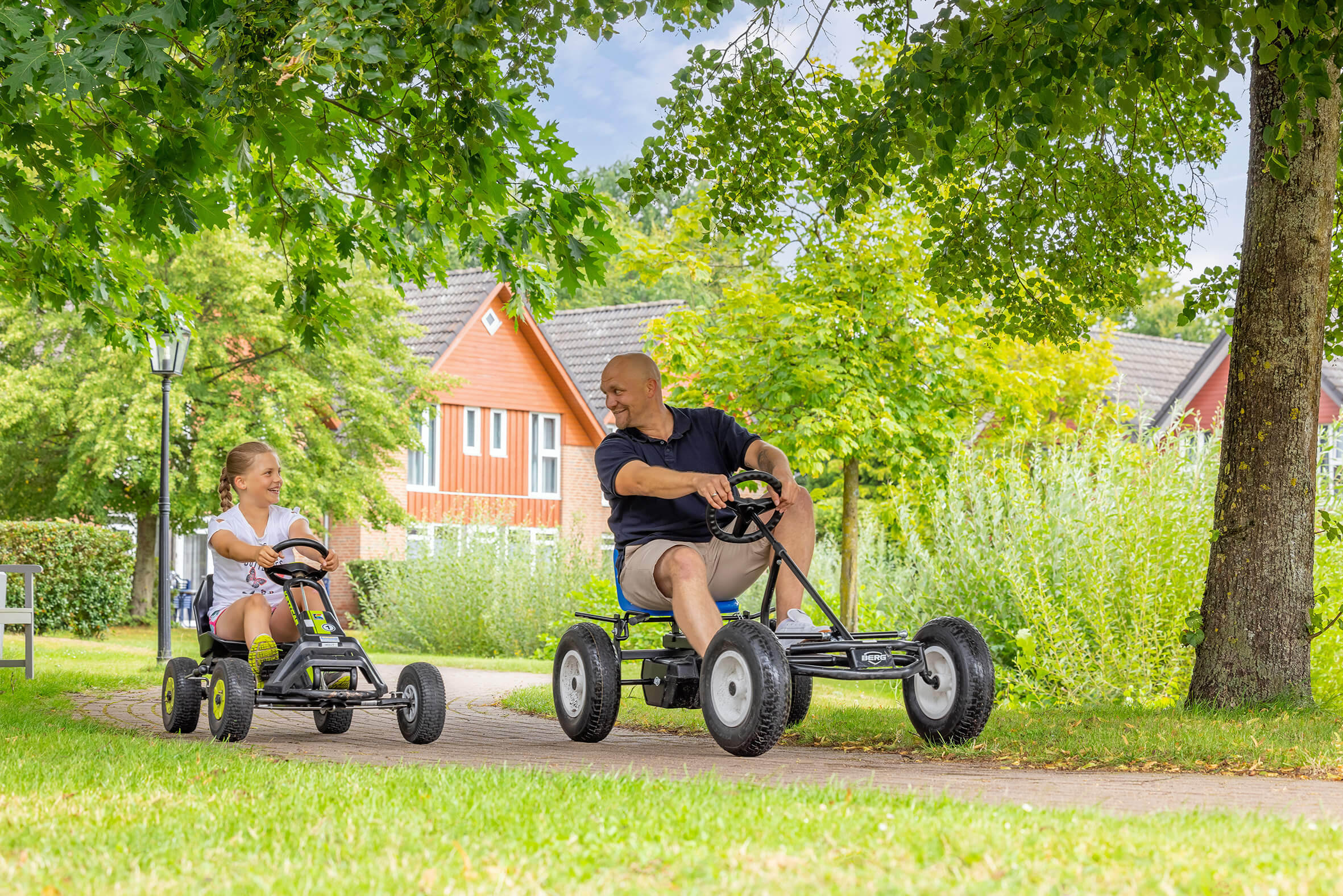 Finally holidays!
They are the highlight of the year, holidays are quality time with the family. You do not once have to hear the dreaded "Boooooring", at Eurostrand.
With our children's entertainment, the kids experience many adventures, can romp and play, and are lovingly cared for by our team. Together we go on treasure hunts, meet wizards and wild animals, sit by the campfire with pirates in the evenings, become big show stars and go on a night walk with torches. During your meals together, the little ones will tell you all about their day and will astonish you with their exciting experiences, while they enjoy the creativity of the children's buffet.  Soft ice cream dessert included!
The additional full-day excursion* in our holiday program with 7 nights is an experience for young and old.
Resort Moseltal: Full-day excursion to the Daun Wildlife Park
In the adventure park, numerous animal species from wild boar and red deer to llamas and wild horses can be viewed on an 8 km long auto-trail or experienced up close, as in the monkey enclosure. At the bird of prey station, you can then watch a flight demonstration and admire the birds such as barn owls, eagle owls, steppe eagles, eagle buzzards, kestrels or peregrine falcons as they perform their flying acrobatics. At the miniature animal farm or the petting zoo, even the smallest guests will get their money's worth.
Resort Lüneburger Heide: Full-day excursion to the Lüneburger Heide Wildlife Park
The 60-hectare park not only invites you to take long walks, but also offers the 1,200 animals plenty of space to explore, retreat, feed – in short, to be animals. In this animal park you can discover very special animals such as: Tigers, snow leopards, brown bears, coatis, wolves, elks, lynxes or water buffaloes. The adventure playground, water playground and petting corner make every child's heart beat faster and round off the excursion for the little ones to an unforgettable experience.*
*Applies only during the summer holidays and Easter.
From 527,- EUR p.P. in the standard double rooms. Children from 125,- EUR.
Termine 2023
07.07. – 14.07.2023**
14.07. – 21.07.2023**
21.07. – 28.07.2023**
28.07. – 04.08.2023*
04.08. – 11.08.2023*
22.12. – 29.12.2023
*Resort Lüneburger Heide only
**Resort Moseltal only
Discover the complete Eurostrand MEIN URLAUB offer!
You already know what you want? Book here.