PRIVATE EVENTS AT EUROSTRAND
Your individual celebration in impressive locations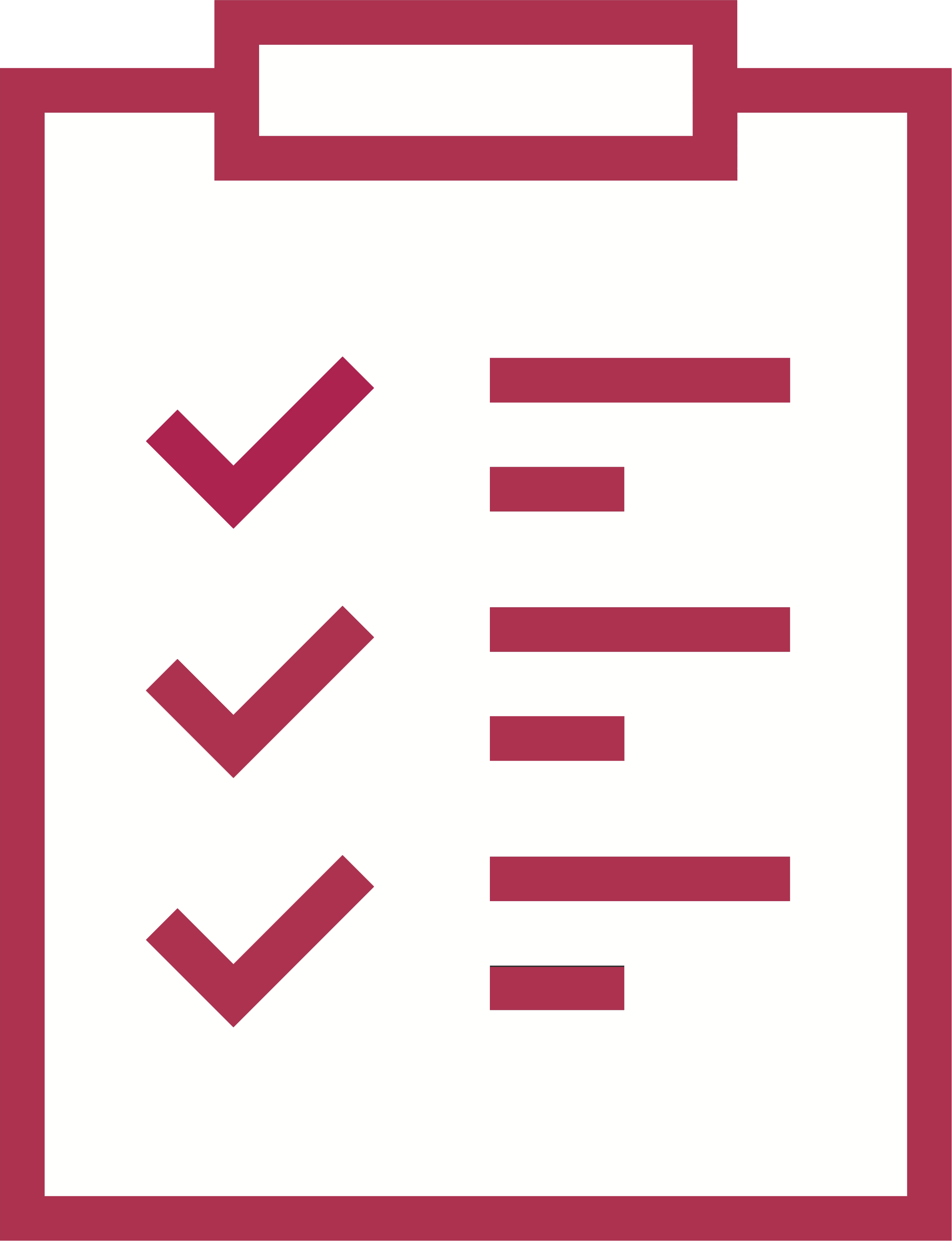 Everything you need from one partner
You do not need to worry about anything! From the organization and implementation to the follow-up, we take care of everything for you.
Premium
Impressive locations, freshly prepared food at buffets, a variety of leisure activities and much more await you with us.
4*-Resorts
After a long day, you do not need to go home, you can simply spend the night in our comfortable 4*-rooms.
PRIVATE EVENTS
For more than four decades we have been offering all kinds of events at Eurostrand. With us you will not only find the right location, but also the best way to control your costs with our Premium All-inclusive offer. At Eurostrand you also have everything you need for an unfortgettable day. Convince yourself of our first-class gastronomy - served at the buffet or as a menu and let yourself be carried away by our entertainment program. Whether it's a wedding, birthday or other parties, we have the space and qualifications to make your event extra special.

RESORT LÜNEBURGER HEIDE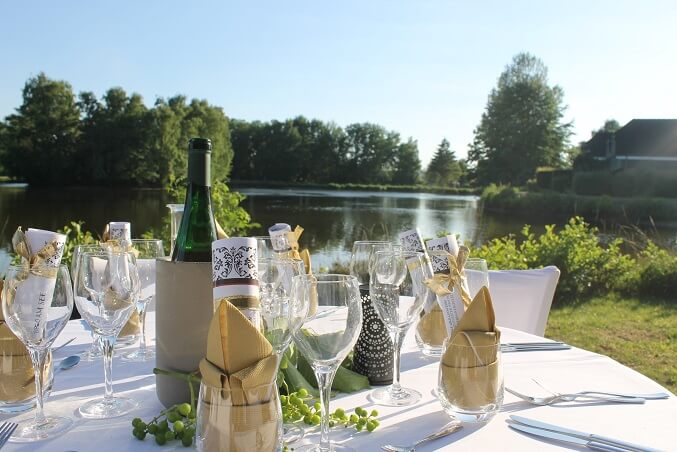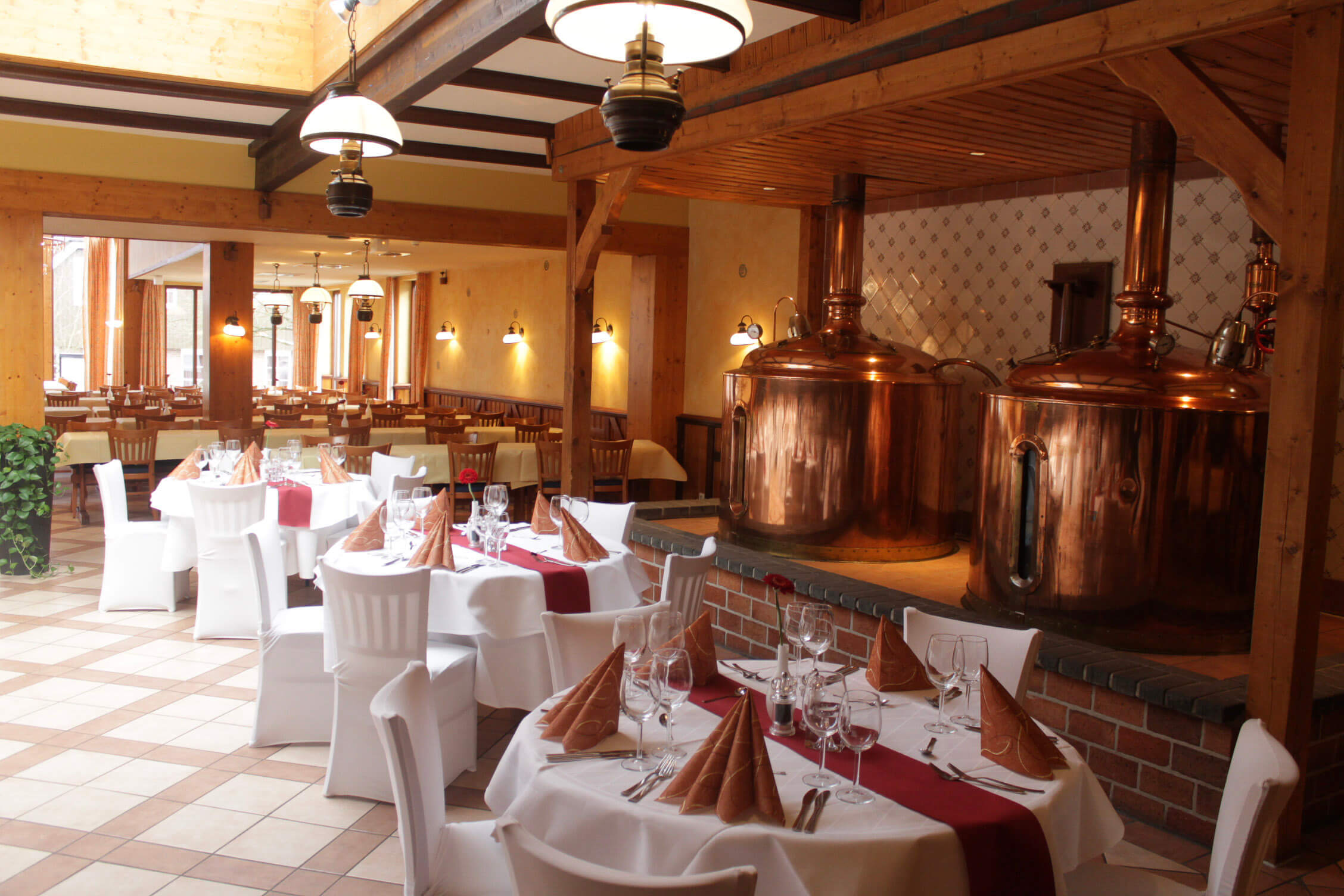 In the middle of the heather and yet on the beach.
With us, your event between Hamburg, Bremen and Hanover will be something very special. Don't just celebrate your wedding or your next birthday, but experience a very special feeling of solidarity in our resort. In the middle of the heather and yet on the beach: Our in-house swimming lake with a beach section offers the ideal atmosphere for an unforgettable outdoor event. Whether a free wedding ceremony on the beach, an exciting BBQ event with the family or a full outdoor fest – what could be nicer than toasting under a clear sky while your feet sink into the sand.
Our resort also offers numerous options for indoor celebrations. Our Euro-Tropic-Hall is the heart of the resort and with 525 m² it offers enough space even for large groups of up to 500 people. In addition to the indoor-stream with real koi, you can offer your guests something extraordinary here. Do you prefer a country house style? The pub offers the ideal setting for a rustic celebration. The highlight here are two beer kettles in which we actually brewed our beer in the past. Thanks to the 323 double rooms with 4*-comfort, none of your guests have to worry about getting home after the party. You can look back on the day/evening before with your guests, a glass of sparkling wine and a delicious breakfast buffet the next day.
RESORT MOSELTAL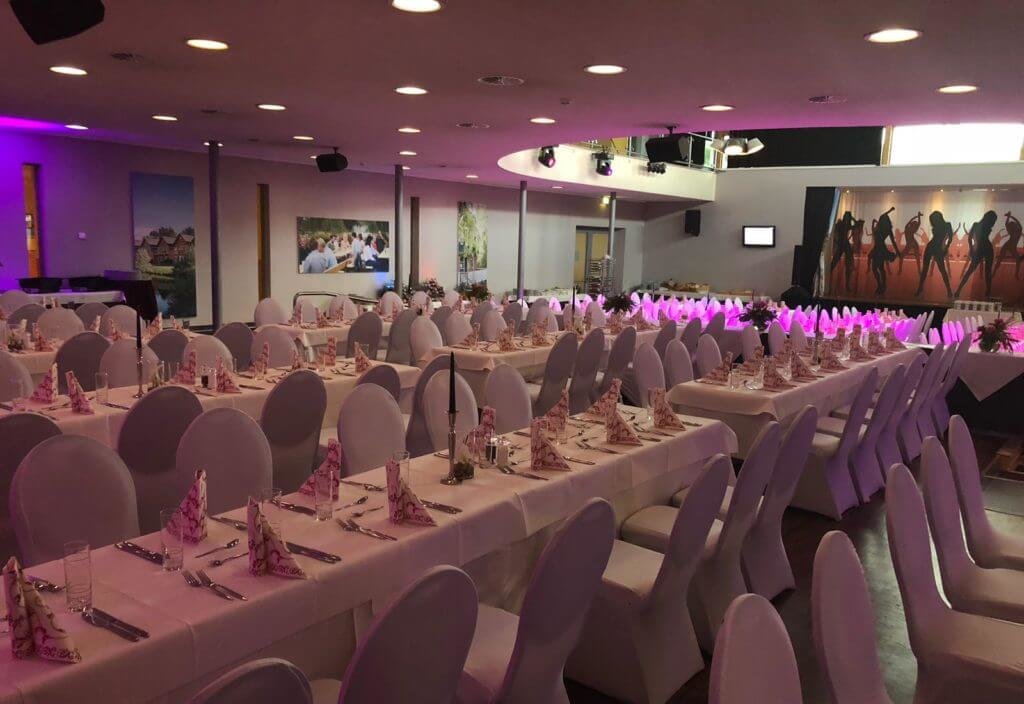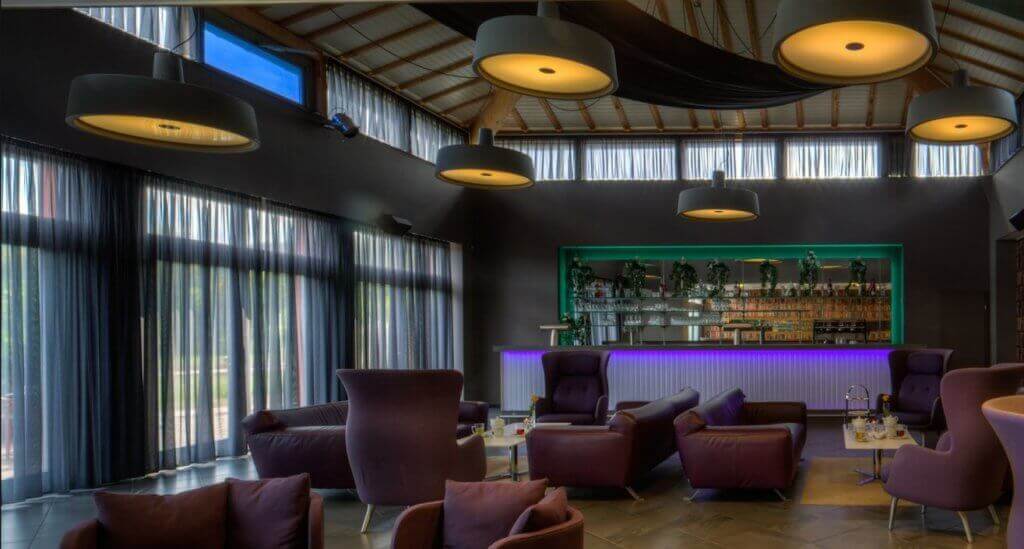 Surrounded by beautiful vineyards and the Moselle
The Moselle valley, surrounded by magnificent vineyards and the beautiful Moselle, is the perfect location for your wedding! In our resort, you will find everything your heart desires. In addition to first-class event rooms with plenty of daylight, we offer you an all-round carefree package. You don't need to worry about anything but yourself. Our centrepiece at the resort is the lounge. With almost 1000 m² of floor space, spread over two levels, a festive dinner and a lively party can be perfectly combined! While the lower area offers space for up to 160 people at round tables, you can enjoy the drinks in the sunset bar on the gallery and toast with your guests with a 360-degree view of the vineyards. Experience fantastic moments in the panorama of the vineyards.
The resort also offers unique event rooms for smaller weddings that can be individually designed according to your wishes. With 340 double rooms in 4*-hotel comfort, the resort offers plenty of space for you and your guests. Look back on the previous days' events with your guests the next morning, toast with a glass of sparkling wine and enjoy a great breakfast buffet before everyone is heading home!
GASTRONOMIC HIGHLIGHT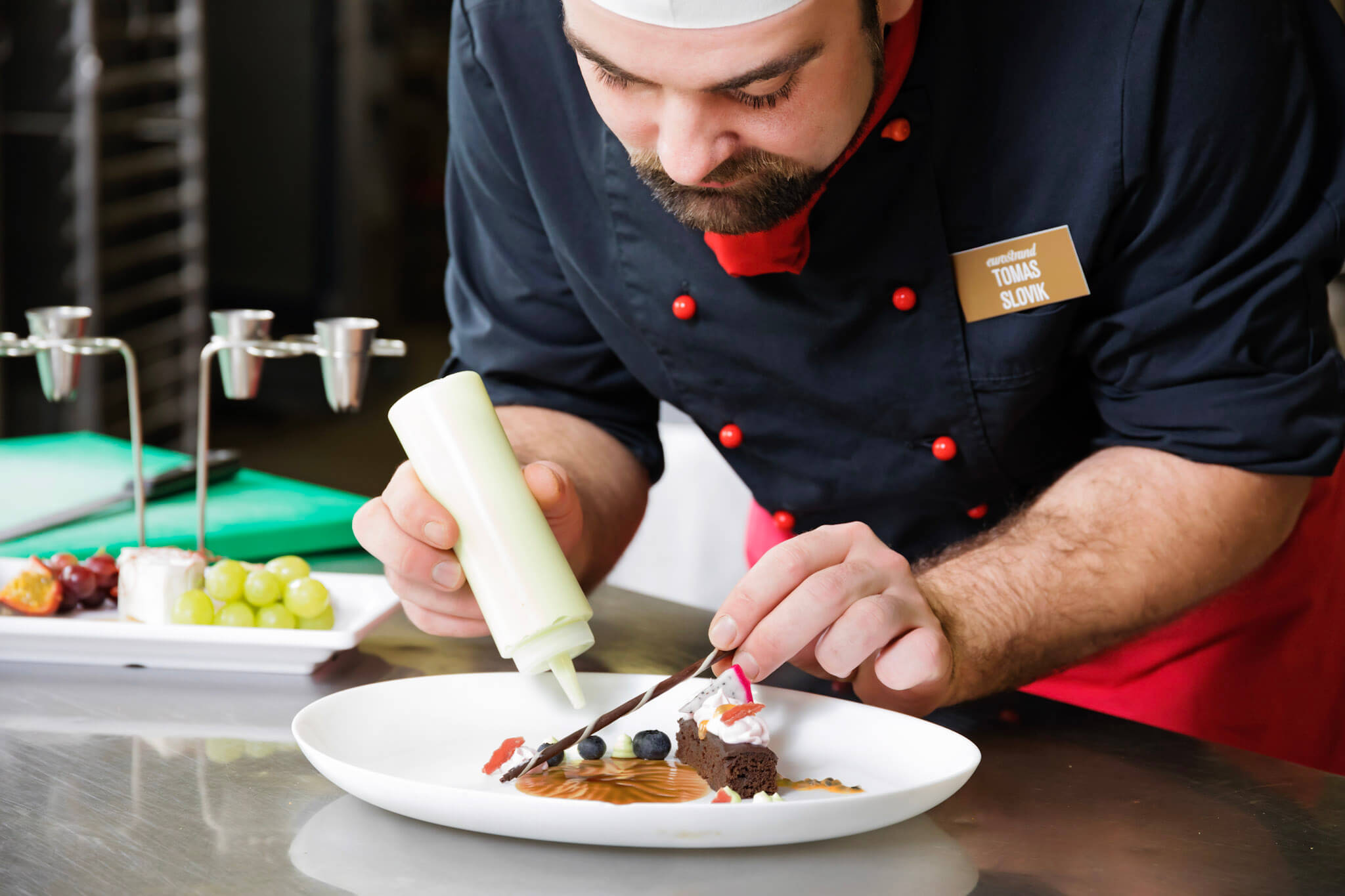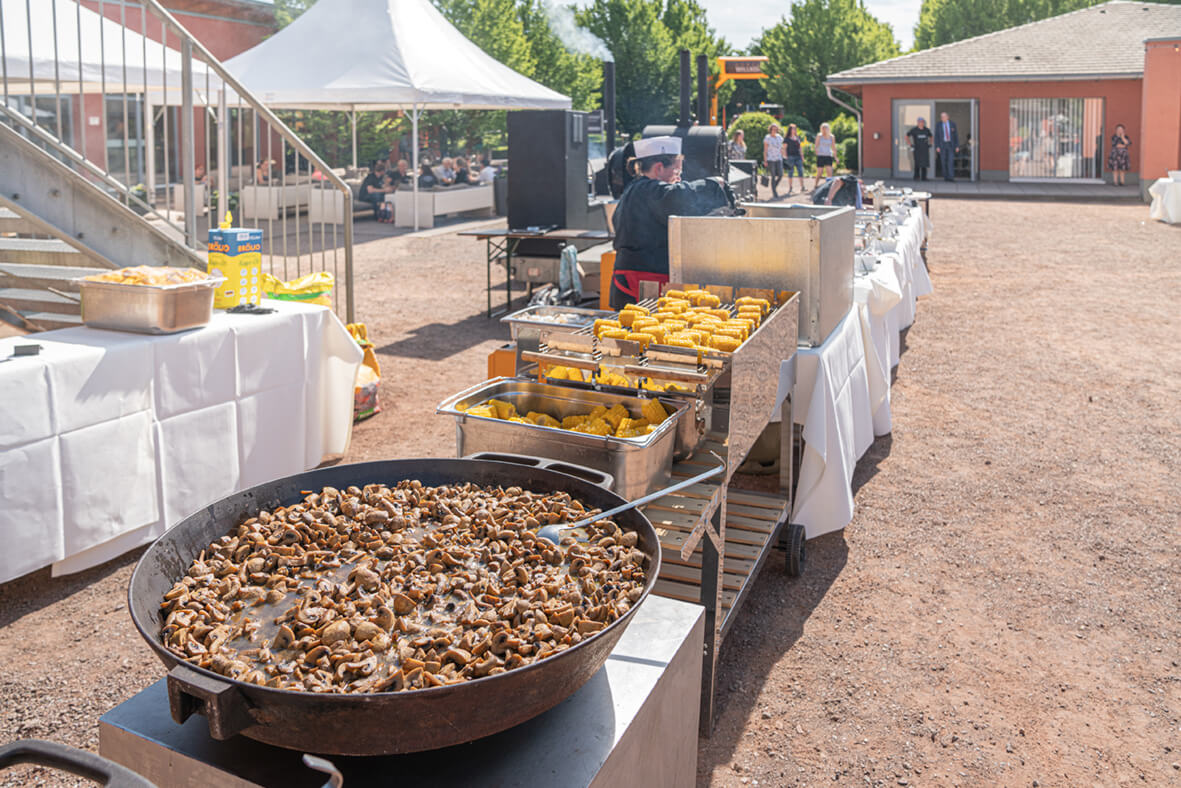 Our culinary offer
Menu
Our excellent kitchen team will pamper you with international dishes. Your guests can just sit down, chat with people sitting next to them and enjoy the food that we have put together for you. The breaks between the individual courses are perfect time slots for your entertainment program.
Buffet
Whether a wedding, birthday or anniversary, we will put together the perfect buffet for every occasion for you. Our culinary team conjures up German and international specialties from its diverse portfolio. With the large selection of dishes, there is guaranteed to be something for every taste.
Delicious barbecue buffet
Spend a cosy summer evening with us and let yourself be pampered with delicious grill specialties such as antipasti, prawn skewers, hearty neck steaks, freshly grilled vegetables and fruity long drinks on our own beach in the Lüneburger Heide or with a wide view over the vineyards on the Moselle.
CONTACT
We look forward to planning your event down to the smallest detail according to your wishes. For your inquiries, open questions and requests, reach us by phone or by email at events@eurostrand.de.
MAKE A REQUEST FOR
YOUR PRIVATE EVENT NOW

We look forward to you.
Call us and we will advise you by phone on +49 40 22 633 43-270.